Metrix Operations Website Blog
Balanz Financial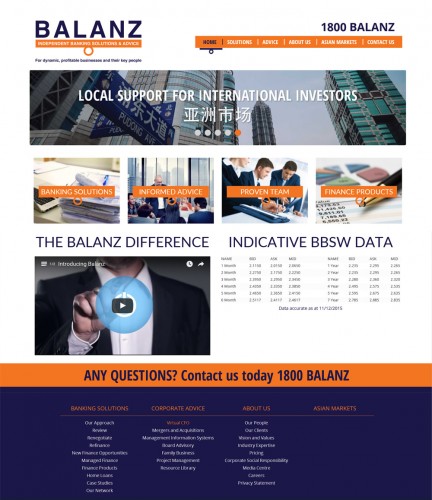 Balanz Financial had an existing site that needed a design upgrade and overhaul to make it easier for them to manage their content and keep it relevant and up to date.
Metrix worked with Balanz in 2015 to produce this comprehensive Financial Solutions website.
The challenge here was to keep all the different Directors happy with the look and it looks like we nailed it!
"Just a quick hi to say thanks again -everyone is liking the new Balanz look down here. Can't wait to move on to stage 2 next year. " – Lucas Tisdall